Aaron Copland: An American Composer and His Century
A Distinguished Scholar Seminar featuring Annegret Fauser

April 10-11, 2015
When we listen to such works as Aaron Copland's Fanfare for the Common Man (1942) or Appalachian Spring (1944), we often hear them as the musical embodiment of America. No other classical composer has shaped the sound of our nation as much as Copland. In this seminar, we will meet one of the most fascinating figures of twentieth-century America: a second-generation Russian Jewish composer from New York City whose music brings the American frontier alive; a socially aware musician who found himself in trouble with McCarthy in the 1950s; an openly gay man who is celebrated as one of the most highly regarded composer-musicians of the twentieth century. While Aaron Copland, his life, and his music stand at the heart of this seminar, we will also discuss his fellow musicians, including Americans such as George Gershwin and Marc Blitzstein, and international figures from Nadia Boulanger to Dmitri Shostakovich.
Topics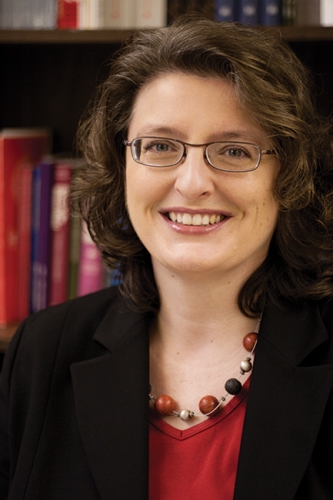 Beginnings: From Paris to New York
The New Deal and World War II
Hollywood
Later Life and Legacy
Speaker
Annegret Fauser is the Cary C. Boshamer Distinguished Professor of Music and Adjunct Professor of Women's and Gender Studies. She is the recipient of the 2011 Edward J. Dent Medal of the Royal Musical Association and the author of Musical Encounters at the 1889 Paris World's Fair and Sounds of War: Music in the United States during World War II, among many other titles.
Time & Cost
4:30 p.m. Friday, April 10 through 12:00 p.m. Saturday, April 11, 2015. The tuition is $125 ($110 by January 22). Tuition for teachers is $62.50 ($55 by January 22). Teachers can also receive a $75 stipend after attending (click here for more information) and 10 contact hours for 1 unit of renewal credit. The optional dinner Friday evening is $20.00.
For information about lodging click here.
Co-Sponsored by the General Alumni Association.
For information about GAA discounts and other scholarships available to Humanities Program participants, click here.